APA – Impact: Creating Winning Content in Social Media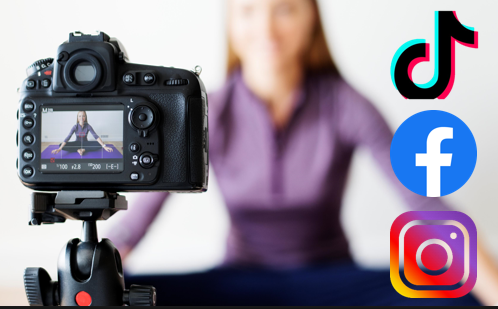 APA – Impact: Creating Winning Content in Social Media
by Atlantic Presenters Association
61 people viewed this event.
Next in Atlantic Presenters Association's series of Making Tomorrow Better workshops we'll deepen the conversation about social media with a focus on content.
The trend toward sharable images and short videos is changing how performing arts organizations need to plan their content. This workshop examines the rise of Tiktok along with the shifts toward video on Facebook  and Instagram. We will propose content strategies that take advantage of the shifts in audience behaviour. And, we'll help you understand the skills you'll need to have to succeed in this ever more image-conscious social media era.
Inga Petri, Strategic Moves, has been putting digital conversations in the performing arts sector on the agenda since 2011, when she lead the seminal Value of Presenting: A Study of Performing Arts Presentation in Canada (© 2013, CAPACOA). She has a long record of collaboration with our sector including co-writing Digitizing the Performing Arts: An Assessment of Issues, Opportunities and Challenges (© 2017, CAPACOA). Inga crosses the arts and technology divide easily:  since 1997, she has managed the development of web site applications, conceived online marketing campaigns, and helped organizations forge closer connections with their audiences in the digital and physical realms.
Inga lives and works in Whitehorse, Yukon.
Briana Doyle is a Montreal-based digital strategist and writer with 20 years of experience working in online media. She provides communications and marketing support for arts organizations, small businesses, and not-for-profits, writes a weekly column for the Montreal Gazette, and is also a songwriter who performs with the acoustic duo Pagoda Starling.
During 2020, Briana started working with Inga on several digital assignments.