Making Tomorrow Better
Let's Build A Digital Arts Nation
Taking Digital Action in the Performing Arts
This initiative brings practical digital know-how to participants across Canada, through custom workshops, online how-to tutorials and information-sharing. You will learn how to assess your actual digital footprint and how to use digital tools and methods to best effect, including semantic web / structured data, linked data.
Geared toward managing directors, programmers, marketers, box office staff and webmasters alike, the workshops help participants 'speak digital' with confidence and join in sector-wide conversations about leading digital tools, emerging digital innovations, and new digital business models.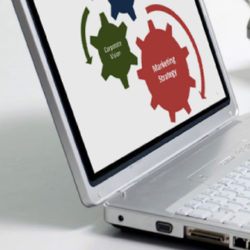 Acknowledgement of Territory
We acknowledge that we live, work, meet and travel on the traditional territories of Indigenous peoples that have cared for this land now called Canada since time immemorial. As Canadians we live on territory that is subject to First Nations self-government under modern treaty in a few places, and we live on unceded and unsurrendered territory from which First Nations have been displaced. We recognize that we are all Treaty people and seek to work toward redressing the injustices from which we have benefited.