Expand your audiences online in 2020: Latest digital practices in action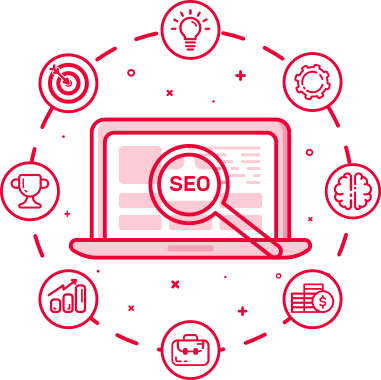 Expand your audiences online in 2020: Latest digital practices in action
by Northern Arts & Cultural Centre
229 people viewed this event.
Do you really know how well your current digital online presence performs for you?  Do you know how all the parts of your web presence best work together? How do you decide where to focus to make it better? Come get the answers in this 2-day workshop and learn to take action today to make tomorrow better!
Registration is free of charge. Pre-registration required so we can plan properly. We encourage participants to attend all four modules, however, you can register for those that you believe are most relevant and valuable to you.
Please bring your smart phone, tablet or laptop to the session, if you can!
And bring your own brown bag lunch.
Module 1: Assessing your digital footprint
Jan 18, 10 am to 12 noon
This workshop leads participants through a practical, hands-on process to evaluate their digital online footprint. Inga shows you exactly how to evaluate the effectiveness of your website and its relationship to Google and Facebook. Updated, leading-edge criteria for assessing your digital presence from a user's perspective will emerge through the conversation. And together we illuminate how new digital solutions, in particular those that bring your events to the top of the list, change how you need to think about your website and social media presence.
At the end of this workshop, you will have a tailored digital action plan to improve your presence in the digital world immediately.
Module 2: Making Google work for you and your events
Jan 18, 1 pm to 5 pm
This workshop focuses on how web users today are most likely to see your website information (hint: it is going to be Google and it will increasingly bypass a visit to your web site). We equip participants with the information and tools necessary to know how Google sees your web content and how it generates answers from your web content – rather than merely pointing to search results.
At the end of this workshop, you will know how to better use essential Google services like Search, MyBusiness, Maps, Google Events, Answer Boxes, and Google Home (voice) and  ensure your content is, indeed, discoverable on Google.
Module 3: Online Measurement
Jan 19, 10 am to 12:30 pm
This workshop will demystify online performance measurement from web traffic statistics to social media interactions. We will discuss the importance of knowing what you want from your web presence and determine together which metrics you need to collect and analyze. In so doing, we help you focus on the salient information toward meeting your actual goals, whether building profile, building relationships or generating sales.
At the end of this workshop, you will have a clear measurement framework in place for yourself and / or your organization.
Module 4: Social Media Networks
Jan 19, 1:30 pm to 5 pm
This workshop answers how to develop compelling social media content that engages your target audience and does what social media is meant to do: build relationships. It explains how your web content can be shared effectively on social media platforms. We will focus on Facebook, YouTube, Instagram, Twitter and Pinterest, provide a survey of other social network and outline what each does best.
At the end of this workshop, you will have a customized decision tool to help you know whether and in which social media networks to invest your time, energy and budget.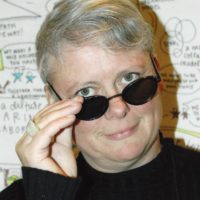 Inga Petri, Strategic Moves
Inga has managed websites since 1997 when she started working at ad and digital agencies in Ottawa. Since then she has designed information architectures, managed the design and technical production for many sites and digital tools for government and the private sector. As a marketer she is squarely focused on the user experience and how users find, discover, see and use your content.
Inga founded Strategic Moves, an insight-based consultancy that thrives at the intersection of  research, strategy and marketing, in 2007. She co-chairs the Digital Innovation Council for the Performing Arts, seated at CAPACOA and co-wrote Digitizing the Performing Arts: An Assessment of Issues, Challenges and Opportunities (2017, CAPACOA). While Inga makes her home in Whitehorse, Yukon, she continues to work with arts and culture organizations digitally and face-to-face across Canada.