How to radically improve your digital online footprint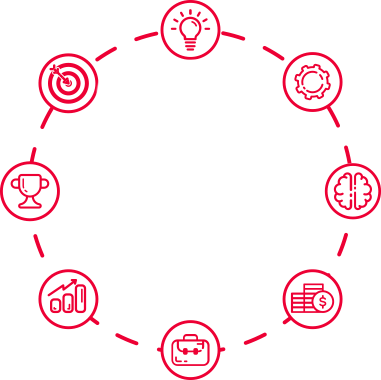 How to radically improve your digital online footprint
by Arts Council of Ladysmith and District
374 people viewed this event.
Do you really know how well your current digital online presence performs for you?  What are all the parts of your online presence and do you know how they relate to each other? How do you decide what to do to make it better? Come get the answers in this 2-day workshop and learn to take action today to make tomorrow better!
Pre-registration required. We encourage participants to attend all four modules, however, you can register for those that you believe are most relevant and valuable to you.
Please bring your smart phone, tablet or laptop to the session, if you can!
Module 1: Assessing your digital footprint
Nov 26, 10 am to 12 noon
This workshop leads participants through a practical, hands-on process to evaluate their digital online footprint. Inga shows you exactly how to evaluate the effectiveness of your website and its relationship to Google and Facebook. Updated, leading-edge criteria for assessing your digital presence from a user's perspective will emerge through the conversation. And together we illuminate how new digital solutions, in particular those that bring your events to the top of the list, change how you need to think about your website and social media presence.
At the end of this workshop, you will have a tailored digital action plan to improve your presence in the digital world immediately.
Module 2: Building/re-building a new web site
Nov 26, 1 pm to 5 pm
The web has been evolving rapidly but even more dramatic game-changing developments have come about in the last 6 to 12 months. That means the old best practices of web usability, user interface design, compelling content and building a destination online have lost in importance. Instead, designing your website for mobile access, voice-based virtual assistants (Siri, Alexa), and the implications of Google providing answers rather than merely search results, is of paramount importance now.
At the end of this workshop, you will have learned about leading practices in contemporary web design. And you will know how to prepare content for human users along with structured data that enable both traditional search engine optimization and semantic web mechanics.
Module 3: E-mail marketing
Nov 27, 10 am to 12:30 pm
E-mail marketing, from campaign-style electronic direct mail (eDMs) to regular e-newsletters is here to stay. One of the oldest online marketing disciplines, we address the latest insights about what makes e-mail effective in building a following and growing your business. We will discuss how both small and large e-mail lists can be used to test what works best for your goals and audiences.
At the end of this workshop, you will be up-to-date on key aspects of successful e-mail marketing and know how to adjust your current practices or start a new e-mail marketing program.
Module 4: Social Media Networks
Nov 27, 1:30 pm to 5 pm
This workshop answers how to develop compelling social media content that engages your target audience and does what social media is meant to do: build relationships. It explains how your web content can be shared effectively on social media platforms. We will focus on Facebook, YouTube, Instagram, Twitter and Pinterest, provide a survey of other social network and outline what each does best.
At the end of this workshop, you will have a customized decision tool to help you know whether and in which social media networks to invest your time, energy and budget.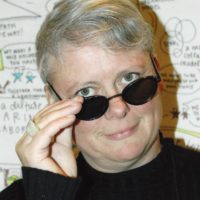 Inga Petri, Workshop Leader
The Ladysmith Arts Council engaged Inga for its digital literacy initiative in the summer of 2019. Inga facilitated an online strategy session on Vancouver Island: an arts and culture powerhouse? She also delivered an online workshop on Digital Skill-building for Vancouver Island artists and arts organizations with a focus on how Google sees you following Terry O'Reilly's talk about Digital Storytelling. This series of workshops expands on this work.
Inga founded Strategic Moves, an insight-based consultancy that thrives at the intersection of research, strategy and marketing, in 2007. She co-chairs the Digital Innovation Council for the Performing Arts, seated at CAPACOA and co-wrote Digitizing the Performing Arts: An Assessment of Issues, Challenges and Opportunities (2017, CAPACOA). While Inga makes her home in Whitehorse, Yukon, she continues to work with arts and culture organizations digitally and face-to-face across Canada.