MAN – Powering up the Arts in Manitoba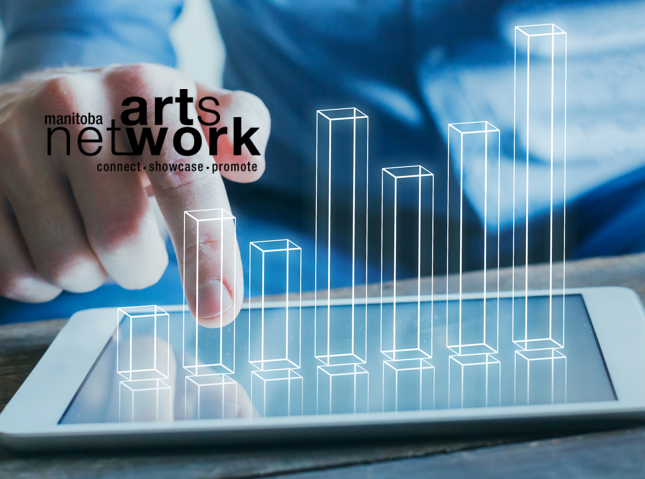 MAN – Powering up the Arts in Manitoba
131 people viewed this event.
Join us for a conversation about powering up the arts in Manitoba through concerted digital action. Let's talk about how we can combine our strengths to facilitate broad collaboration in and promotion of the arts.
 We'll look at existing and emerging digital platforms to amplify our regional assets and share digital tools. Manitoba Arts Network wants to help members embrace practical tools to minimize time and money spent. AT the same time, MAN wants to maximize opportunities by expanding your effectiveness and reach.
Imagine: if we worked together more efficiently – what would that look like? How can we benefit from each other's digital skills and assets? If we could standardize certain digital tools/processes and shared them (think audience surveys), how much more could we accomplish?
Plan: This working session is designed to gauge interest in a new collaborative digital practice that brings the best we each have to offer to Manitoba's arts scene. In so doing it will allow everyone to add to their own digital tool kits, too.
This session is open to all arts organizations and practicing artists across Manitoba.
This 2-hour virtual meeting will be facilitated by strategist Inga Petri. Since 1997, Inga has been managing digital and web development projects and since 2011 she has been talking about the need and opportunities for digital technologies in the arts. In 2015 she facilitated the development of the national Digital Innovation Council for the Performing Arts. She is currently working with MAN on a digital strategy and is the project manager and lead trainer of Making Tomorrow Better: Taking Digital Action in the Performing Arts funded by the Canada Council. Inga has been working on a number of leading digital projects in the arts in the last few years spanning the country but often focused on the smaller, rural and remote places.