Masterclass on Blended Conferences: How to Design and Produce Awesome Online/Hybrid Conferences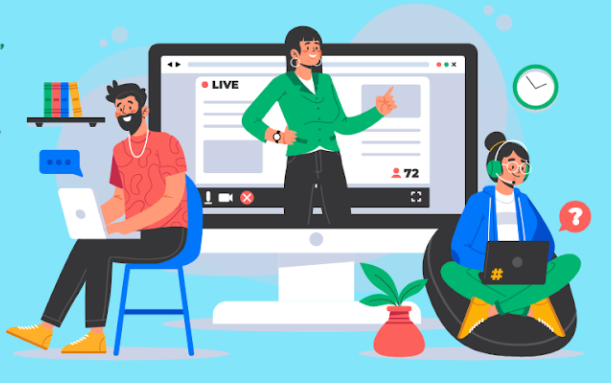 Masterclass on Blended Conferences: How to Design and Produce Awesome Online/Hybrid Conferences
by a partnership of Atlantic Presenters Association, Manitoba Arts Network, BC Touring Council, Island Mountain Arts,N3 Network, Northern Arts & Culture Centre
1019 people viewed this event.
What's Next in Digital Conferences?
The COVID-inspired rush to digital has created both tremendous challenges and awesome opportunities. For those putting on conferences and events, the need to re-imagine and re-invent our ways of being and working, to adjust our perspective and what matters has been particularly challenging.
As we are looking toward the end of this pandemic, we have an opportunity to rebuild better: There are some things digital excels at, that are worth retaining; and we can improve the in-person conference experience, too.
In this 2-part Masterclass, we will share the latest learnings from Future Perfect, a Digital Strategy Fund project that explored how to design and produce awesome online and blended audience conferences.
Learning outcomes
Know how to design your conference for both online and in-person audiences.
Know what the minimal and optimal requirements are for successful production for blended/hybrid conferences
Know what the minimal and optimal requirements are for the technical set up for speakers and performers.

Format
We have designed this Masterclass using leading practices in design and production which includes a mix of
Concise presentations of information by speakers
Demonstration of design and technology choices
Participatory small groups
Conversation

This Masterclass is designed and delivered by Inga Petri, Strategic Moves and project manager of Making Tomorrow Better and Future Perfect, Lynn Feasey, Points North Consulting and event organizer, and Jason Guille, Stream of Consciousness and digital event producer.
Who should attend
Arts service organizations, conference organizers, and staff or contractors involved with delivering conferences. The focus will be on designing and producing online – in-person hybrid conferences in the arts and culture sectors.
Masterclass Schedule
June 23, 2021, 10 am to 12 noon Pacific = 2 pm to 4 pm Atlantic
Led by Inga Petri and Lynn Feasey
Topics
How to design online and blended conferences: desired outcomes, target audiences, programming formats, building an effective learning and networking environment, role of speakers, budgeting, revenue streams
June 24, 2021, 10 am to 12:30 Pacific = 2 pm to 4:30 pm Atlantic
Led by Jason Guille
Topics
Event production for online and blended conferences, making digital technology choices that work in your context, including rural and remote, the production set up, digital technologies for speakers and performers.
Registration Fees
Funding from the Digital Strategy Fund by Canada Council for the Arts allows us to offer this Masterclass free of charge to participants.
This Masterclass is co-presented in partnership with Atlantic Presenters Association, Manitoba Arts Network, BC Touring Council, Island Mountain Arts, N3/Yukon Arts Centre and Northern Arts & Cultural Centre.