Wiki-Wednesdays – Monthly Free Webinars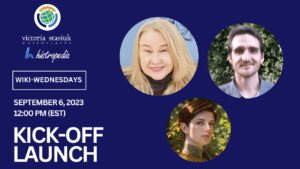 Wiki-Wednesdays – Monthly Free Webinars
by Victoria Stasiuk & Associates
418 people viewed this event.
Wiki-Wednesdays are free online monthly learning sessions designed to help GLAM (Galleries, Libraries, Archives, and Museums) professionals understand how art galleries and museums can use linked open data (LOD) to raise awareness of their organizations and artists.
Funded by the Wikimedia Foundation, and the Canada Council for the Arts these sessions are brought to you by Victoria Stasiuk and Associates and Navino Evans from Histropedia.
Every first Wednesday of the month, from September 2023 to February 2024.
Start time:
9 am Pacific, 10 am Mountain, 11 am Central, 12 noon Eastern, 1 pm Atlantic
Duration:
1 hour
Format:
A mix of information sharing, Q & A, and hands-on practice.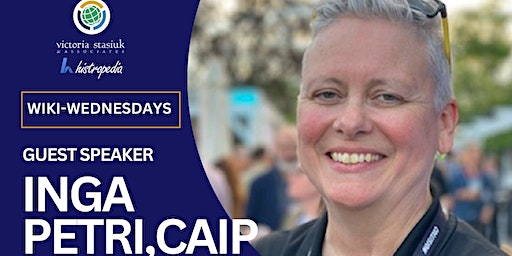 Join Inga Petri from Strategic Moves to discover how GLAM workers and organizations can boost online discoverability through a blend of traditional and advanced SEO techniques, strengthening their Google presence, and harnessing the power of Linked Open Directories, notably Wikidata.
In this engaging workshop, we'll delve into the significance of structured data on your website and connected open data on Wikidata. Inga will introduce participants to "Embracing Wikidata for Visual Artists," an updated guide, offering a hands-on demonstration and practice session for crafting and upkeeping Wikidata items.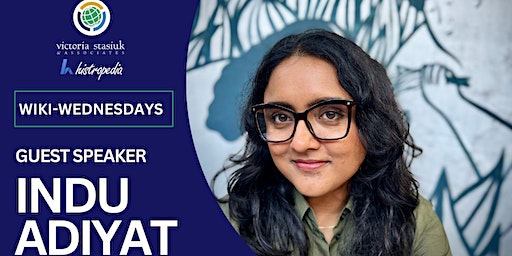 Wiki-Wednesdays GLAM: Exploring South Asian Culture and Diaspora Identity through Textile and Embroidery with Indu Adiyat.
Join Indu Adiyat to learn more about the rich traditions of textile and embroidery in South Asian culture, and its cultural importance in diasporic communities.
Indu Adiyat is an Arts Administration graduate and history academic with a passion for preservation of South Asian history, cultural heritage, and arts.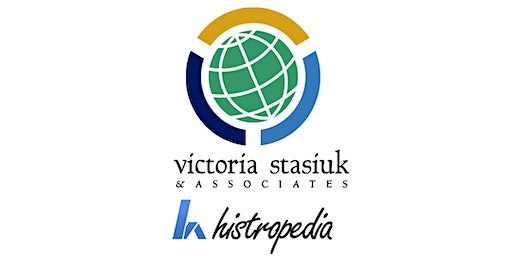 In this workshop, you will discover how a Wikimedian in Residence would help your cultural organization.
The January and February workshop guest speakers will be announce in early December.