Webinar (4 of 4) Creating an Action Plan: Digital Presenting and Touring beyond COVID-19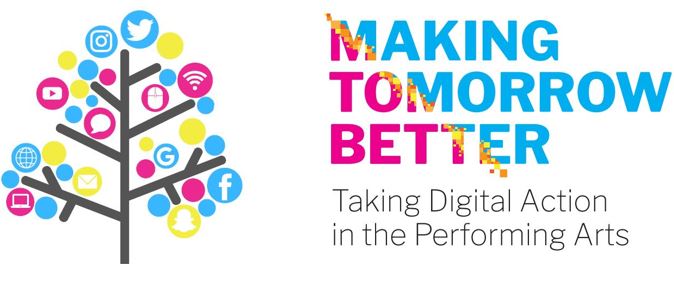 Webinar (4 of 4) Creating an Action Plan: Digital Presenting and Touring beyond COVID-19
by Atlantic Presenters Association
155 people viewed this event.
Today's webinar is focused on gauging participants interest in developing an action plan for the live arts sector and weigh our options for digitizing the performing arts.
Background
This webinar will collect the conversations, input and feedback from the previous three webinars on Rethinking Presenting and Touring in the Age of COVID-19.
The live arts sector – presenters and artists alike – is looking toward digital solutions to the current mass cancellation of live events. Musicians are looking for live video streaming services to perform and be paid; presenting organizations are looking for ways to connect with their community without being able to present live arts events; self-employed artists are looking for ways to find a paying audience online. So what does digital resilience mean in and beyond the age of COVID-19?
Action Planning
Inga will recap the issues faced by touring artists and live arts presenters today and invite participants' reflections.
Then we will dive in to try and develop a way forward for the arts presentation and touring sector in these challenging times.
Inga Petri, Workshop Leader
Inga founded Strategic Moves, an insight-based independent consultancy that thrives at the intersection of  research, strategy and marketing, in 2007. She co-chairs the Digital Innovation Council for the Performing Arts, seated at CAPACOA and co-wrote Digitizing the Performing Arts: An Assessment of Issues, Challenges and Opportunities (2017, CAPACOA). While Inga makes her home in Whitehorse, Yukon, she continues to work with arts and culture organizations digitally and face-to-face across Canada.